Live blogging!  Heads Up Delegates, your mom or dad or brother's best friend cannot help you complete Blog Assignment #3 because it happens Sunday night (you have till Weds 20th night) in a live blogging exercise where you must chronicle, in your own words, the 2016 Search for Miss Teenage Canada Opening Night Party. This party is a real life spectacle where there's good food and drinks set out on tables and there are free gifts from sponsors' laid out all around a grande ballroom.  Meet your new best friends for the first time. All sixty five delegates, freshly arrived from all different regions of Canada, will assemble here and take lots of pictures of themselves in a parade of shareable moments alongside Sponsor's products. Yes, we expect to see these pictures in your blogs later that evening.  That's because after 9pm you'll be recording for posterity all the good stories that happened downstairs while sequestered away upstairs in your rooms (so you don't have to bring laptop to the party – you'll have enough time afterwards esp if you use Hotscript* below.
Citizen Journalism – Beat the Press
The mark of a veteran blogger is their speed and attention to detail.  In our fast paced world, citizen journalists have even less time than mainstream news portals to make valuable media. As a relatively unknown blogger looking to capture an online audience, you need to be first to publish and promote the big stories BEFORE they become big stories in the press. And so attending live events and then rushing home to write up a post and publish the details is a common practice among lifestyle and events bloggers all over Canada.
Let's not forget 'attention to detail'. As a professional blogger, not only do you have to race to publish first, you have to get everything right the first time as this is often what's cached and sent to readers that subscribe to your blog's RSS feed.  And haters always subscribe. If you're a big social media 'influencer' and you have a real live audience, then you feel obliged to write something everyday to keep your feed URL active. It's stressful, and suffice to say that in the daily grind, unless you are very attention detailed, you're probably going to make some mistakes. And people will notice.  The more successful you are, the more actively your haters will appear and haunt you with screen-grabs of every grammatical error or spelling mistake or every misplaced quote you've ever made. Bloggers need a second and third pair of eyes they often don't have.
So Timely and Accurate Citizen Journalists use Hotscript!
In the Advertising Agency world, when digital marketing account managers send niche Bloggers and Influencers to live events, they prepare something called 'hot script' which is html code or live text (text with active hyperlinks and pics already coded in) that have the Who, What, Where, When, How and Why already charted out along with details like the names of the speakers, for example, and links to their websites and their books for sale on Amazon etc. It's all prepared in advance.  IMPORTANT – this is not a full solution, but merely correct 'suggested text' bytes and factoids. The bloggers are encouraged to rewrite the text anyway they like, and especially important is that we expect them to ADD CONTENT to the outline and 'take ownership' and make it their own story.
Hotscript is what all veteran event bloggers prepare in advance BEFORE they attend time-sensitive events. The best such writers have the article almost completed before they even walk in the door, so all they have to do is post their original pictures from the scene and add some anecdotes to the copy.  SNAP Upload Publish.
Blog Assignment #3 – Hotscript DRAFT
So the Hotscript being prepared for Sunday 17th July 2016 might start like this, but of course your blog post will look nothing like this – this is just suggested text from which you will compose your own brilliant expose of the evening starring YOU.
2016 Search for Miss Teenage Canada has officially begun!
As a Regional Delegate from______. I arrived in Toronto at ______ ,
At 6:30 pm we entered into the 'ballroom name* at the Airport Holiday Inn in Toronto to attend the Opening Ceremonies of the 2016 Search for Miss Teenage Canada.   I was feeling  ______
The party was … describe the room. Pictures pictures pictures
ARCHER DENTAL
There was a good selection of high quality Oral B traveler's toothbrushes specially monogrammed from Archer Dental because they care about our oral hygiene when we're away from home competing for a crown.
NUVANGO
Nuvango created a shareable moment center by offering up some designer clothes and a full length mirror. This is a girl party mainstay. Later in the week our ensemble will be making a visit to the Nuvango headquarters (Tuesday July 19)
#nuvango #nuvangostyle
V.P.I. CANADA
There were free designer sunglasses from V.P.I. Canada, one pair for each regional delegate.
I found my pair of (link brand name and model of the sunglasses directly to the exact specific estore page that sells that make and model – try to get a picture of yourself wearing the glasses BESIDE the link under name – the make and model of glasses) for sale online for $   plus shipping and handling. Thanks VPI Canada – I'll make you proud.
Here's a pic of me wearing my shades at the party with friends. *Throughout the week please do Tweet pics to @VPICanada so the good people at the company can read your post and see their sunglasses in action.
RIMMEL LONDON
Rimmel London provided a surplus of products for the girls' welcome bags. They set up a make-up station with lots of extras. A lot of fun happened here throughout the evening. Find the team on Instagram & Twitter: @rimmelllondoncan, and on Facebook: https://www.facebook.com/RimmelLondonCanada
HASHTAGIO
Hashtagio is a Social Media Aggregator and User Generated Marketing Platform that was at the show collecting all our social media tagged with the #MissTeenageCanada2016  and then projecting it live at the party.  Even better, they make a single feed URL to which our parents and friends can subscribe to follow along in real time as we experience all the different activities here in Toronto.  And the mass of spontaneously issued images and text from all 65 delegates will be archived on this page in the Miss Teenage Canada main site and on the Miss Teen Canada Blog Network / Search for Miss Teenage Canada 2016.
SWEETS CANADA
Sam Dhutia from Sweets Canada was at the party doing chocolate tastings. Sam made a very informative and delicious chocolate tasting exhibit – after each sampling he generously gave out gourmet chocolate bars , and or edible flower chocolate bars, depending on each delegate's individual preferences, as discovered during the tastings.
(Only link to each sponsor ONCE – in this case make the link either gourmet or edible flower chocolate bars depending on what you selected at the party. Describe the bar – closeup pics)
Sweets Canada is on Twitter @SweetsCanadaCA and so is their parent company Q Foods Canada which tweets from @QFoodsCanada
SALLY HANSEN
Sally Hansen provided products for gift bags and dispensed products (describe in detail) at a make-up station at the welcome party.
Website: https://ca.sallyhansen.com/
Instagram & Twitter: @sallyhansenca
BRADLEE RYALL GOLF ACADEMY
Another fun exhibit at the Opening Night Sponsors' Party was from Bradlee Ryall Golf Academy which teaches golf lessons at six golf courses west of Toronto.
On Weds July 20th we're all going to the golf academy to play a one-hole golf game for two ladies golf jackets (which are prizes from SWING active wear) at the end of our group lessons on two different courses.  Here at the party there was a live mini golf attraction set up for us to practice our putting.
ARCHER'S ARENA
At the party there was a bow and arrow (with a giant marshmallow on the pointy end) and we all took turns trying to hit a paper target that was setup in the ballroom.  We'll ALL be playing Archery Tag in Toronto at Archers Arena on Thursday July 21st 2016.  On that night, look for the hashtag #archerytag.
BATA SHOE MUSEUM
We'll be visiting the Bata Shoe Museum on Tuesday, July 19 at 11:30 a.m.
@batashoemuseum   and they collect images marked #batashoemuseum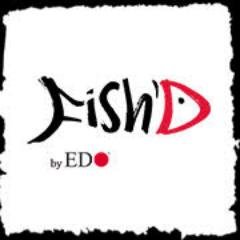 Fishd By EDO
instagram/twitter/facebook: @fishdbyedo
YOGEN FRUZ
Provided $15 coupon which we will be giving to the Miss Teenage Canada 2016 prize pack
http://www.yogenfruz.com/
https://www.facebook.com/yogenfruz
https://www.instagram.com/yogenfruz/
Storia PR Inc.
Delegates are especially advised to seek out and introduce themselves to Daphna and Karen Nussbaum from Storia PR in Toronto.
These ladies are part of the 2016 Search for Miss Teenage Canada experience and will be retweeting and amplifying much of the media we make, everywhere we go.
https://www.facebook.com/storiapublicrelations
@StoriaPR,  https://twitter.com/StoriaPR
https://www.instagram.com/storiapr/
Save
Save
Save
Save
Save
Save
Save
Save
Save
Save
Save
Save
Save
Save
Save